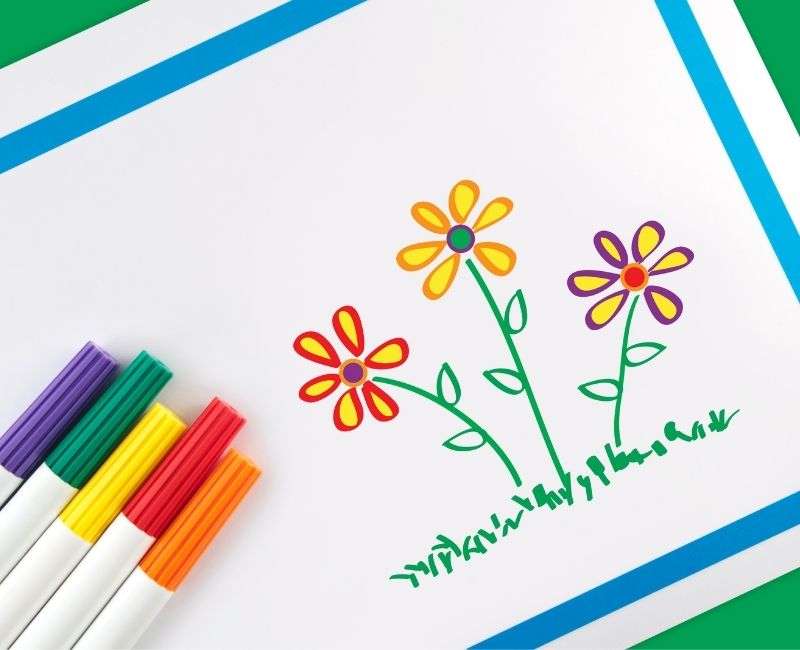 Art Card Fundraisers – A Fun New Way for Schools to Raise Money!
    
	If you're responsible for gathering school funds, you've probably seen your fair share of fundraisers.

Bottle drives, bake sales, silent auctions, fun runs - and on and on it goes.

While these fundraising strategies can be effective, over the past couple of years a new idea has cropped up and has proven to be very profitable for YOUR school and here's the best part, IT'S FREE!

.



What is it, you ask?

Art cards! Unlike traditional fundraising methods, art cards help get students actively involved by creating their own original art to be printed on a product and sold. This makes parents and community members more likely to donate more money to any campaign.


What is An Art Card Fundraiser and How Does it Work?


As mentioned in our post about creative fundraising ideas for primary and secondary schools, Art cards are a creative way to drum-up donations for elementary schools. If you're not familiar with this strategy, here's how it works:

The first step is getting in touch with a print company (like us!)that sends out special papers to schools. This paper includes a defined area for students to create their artwork. After the masterpiece is complete, simply send it back to the print company!

From there, the design will be scanned and uploaded to an eCommerce site where you can choose from several different products (calendars, postcards, plaques, etc.) with the unique design displayed. Parents can buy these items and show off their child's original artwork in their homes! This way we can help YOU fundraise while also providing parents with a lasting memory!


What Products Can Be Sold With an Art Card Fundraiser?


Thanks to cutting-edge digitized print technology, ION can print several different types of personalized print products with unique designs.

In addition to art cards, student's artwork can be displayed on:

Posters
Magnets
Postcards
Stickers
Calendars
Lined notebooks
Blank sketchbooks
Plaques
The possibilities are nearly endless! A calendar or postcard with artwork from your child makes the perfect gift for grandparents, aunts, uncles, family friends, and other loved ones!
How Much Money Can My School Make From an Art Card Fundraiser?
Art cards can be a very profitable fundraising activity for your school. In most cases, schools will earn up to 50% on the sale of art cards and all other custom products! The amount of money you'll be able to raise depends on the size of your student body, how effectively you promote your art card fundraiser (more on that later), and the overall participation throughout your school. However, one thing to keep in mind is that art card fundraisers usually have a higher participation rate compared to other sales-based fundraisers like selling chocolates, bake sales or auctions. This means that there is less investment required from YOU to get a positive return! This is because art cards are designed
by the student
. Parents and other family members prefer spending money when they can actually see how their child is involved in the process.
What Age Group Does This Fundraising Strategy Work Best For?
Generally, art card fundraisers work best for daycare providers, elementary schools, and middle schools as these are ages where students are most likely to participate. Art cards are also a fantastic way for high school art classes to raise money for supplies, field trips, guest speakers, special projects, and many other pursuits. To take it a step further, art schools are also a great candidate for this type of fundraiser. By this point, students have become talented artists which creates a much higher demand for the artwork
outside
of just the student's immediate family.
How to Market an Art Card Fundraiser?
Of course, it doesn't matter what kind of fundraiser you choose to run if no one knows about it! Here are a few ways to raise awareness for your art card fundraiser to increase the number of parents and community members that participate.
Send out a series of emails -
whoever is in charge of marketing or communication for your school will have access to an email list that includes email addresses for the parents of your entire student body. Consider running an email campaign to help raise awareness for the fundraiser. It's best to start your email campaign with an informational message explaining what the fundraiser is for and how it works. As you get closer to the actual start date, you can send more emails with specific instructions on how to get involved. If you need help creating an email campaign that gets results, feel free to
get in touch
with ION today!
Try using direct mail -
did you know that nearly half of direct mail recipients either scan or read each piece of mail? There are a few different ways you can use direct mail to raise awareness for your art card campaign. For example, you might decide to send out a promotional flyer with information about the upcoming campaign. If you want to get creative, you can even send out a sample art card with artwork created by a previous student. You can also send order forms directly to parents to make sure they get them. After all, we know that sometimes important forms seem to disappear in the depths of students' backpacks!
Post on your school's social media accounts -
these days, nearly everyone is tuned in to social media. If you're a parent, there's a good chance you follow your child's school social media accounts across multiple platforms. That's why it's important to create a few posts about the art card fundraiser leading up to the start date. Try and make these posts highly visual and consider adding images of previous art card masterpieces students have created.
Create a custom landing page with information -
to prevent parents getting lost on your website when they're looking for information about your art card fundraiser, consider setting up a custom landing page (with its own URL) specific to the campaign. This will make it easy for parents to access information and place an order. All promotional materials (emails, social media posts, direct mail, etc…) should link directly to this page.
Send students home with an informational brochure -
finally, it's never a bad idea to print a few hundred brochures to send home with students to give to their parents. Yes, some will get lost in transit, but the majority will find their way to the intended recipient.
All of the strategies mentioned above are a great way to raise awareness for your art card fundraiser. 
Using multiple promotional methods such as these is called
multi-channel marketing
and has proven very effective for generating responses. Keep in mind, a multichannel marketing strategy can be used to promote any school initiative. For more on multichannel marketing and how it can deliver results for your school, please
see this post
.
How Can My School Get Started With An Art Card Fundraiser?
If your school is interested in launching its very own art card fundraiser, ION is ready to lend a helping hand! Our shop has the latest print technology needed to print your student's artwork on a variety of materials and in any quantity. If you have any questions about art card fundraisers or you're looking to get started, please
contact us
today to learn more!